Why You Should Work with Local Electricians?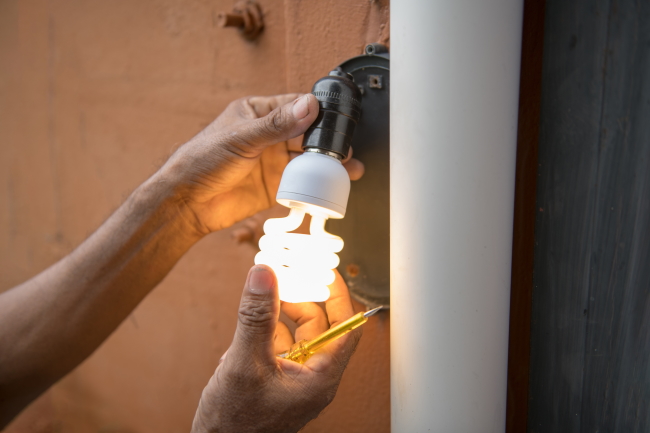 When you're in the market for outdoor lighting, you need to ensure you get the highest quality product at the best price. That's why working with local electricians with experience in Electrical and Outdoor Lighting is a great option. They know the products, they can help you determine the best setup for your home, and they can get your lighting system up and running quickly and efficiently.
A Local Expert 
When you work with a local electrician, you can be sure their knowledge and experience will get you the best result for your lighting system. They'll be able to go over the entire process from start to finish, from installation to maintenance, so you'll know what to expect. The electrician can explain why certain features are necessary for your safety in the system.
Analyse Existing Lighting Issues
Before installing your outdoor lighting system, a local electrician can assess any existing wiring in your home that could cause problems. They'll know how to make sure your system is fitted correctly and can spot any potential safety hazards before they become an issue. Plus, they can advise you on the best outdoor lighting solution and provide expert advice to ensure your lighting system works properly and efficiently.
Prompt Quality Customer Service 
Local electricians will be able to offer you professional customer service. They are there to help you every step of the way, and they will be able to address any questions or concerns you may have so you can get your outdoor lighting system up and running quickly and correctly.
State The Art Services Within the Budget 
Working with a local electrician is the best way to make sure you get the highest quality outdoor lighting system at the best price. Evans Electronic and Outdoor Lighting offer a wide range of products that will meet all your needs and boost the look of your home. When it comes to outdoor lighting, don't take unnecessary risks – trust a local electrician with experience in Electronic and Outdoor Lighting to get the job done right.
Find Quality and Convenience with Evans Electronic and Outdoor Lighting Solutions
Evans Electronic and Outdoor Lighting offers a full range of products designed with quality and convenience. You'll be able to find everything you need to create your ideal outdoor lighting environment, from essential to complex solutions. Their lighting systems come in various styles and colours so you can find the right look for your home. Their products are all UL-listed for safety, so you'll know you're getting the best protection for your family and property.