What's the lifespan of my outdoor led lights?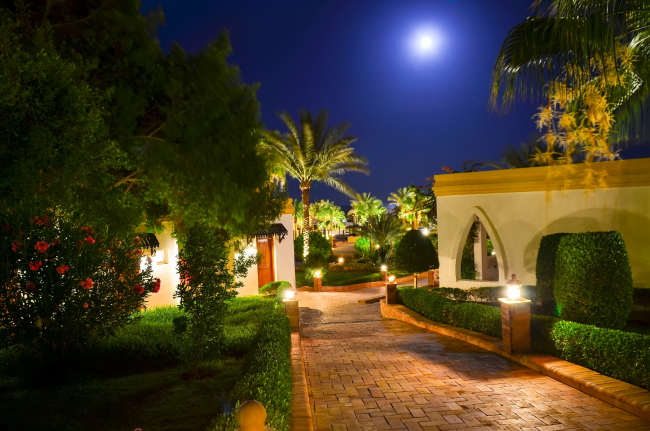 One of the key factors homeowners consider when landscaping their yards is the longevity of the products they use. In the realm of outdoor lighting, LED (Light Emitting Diodes) lights have been a revolutionary breakthrough. They combine long life, energy efficiency, and weather resistance in a package that can bring landscape lighting ideas to life.
LED lights are well-known for their longevity, but how long do they really last? It's a question worth examining for anyone thinking about investing in landscape lighting.
Determining LED Lifespan
The lifespan of an LED light is incredibly impressive. Most manufacturers rate their bulbs for a life of about 50,000 hours. That means leaving your LED lights on for 12 hours every day should last for about 11 years! However, this lifespan can vary depending on several factors, including the quality of the bulb, the conditions under which it is used, and the specific design of the lighting fixture.
One of the main reasons behind the long life of LED lights is that they produce less heat than traditional bulbs. This minimizes wear and tear, making them ideal for long-term outdoor use. Plus, LEDs are robust against cold weather and humidity, two factors that often limit the lifespan of other types of outdoor lighting.
Making the Most of Your Outdoor LED Lights
While LEDs naturally have a long lifespan, you can do a few things to maximize their longevity. First, consider the positioning of your lights. Protecting them from extreme weather conditions or potential physical damage can help them last longer. Second, consider using a dimmer. Running LEDs at less than full power can significantly extend their lifespan.
For those who don't feel comfortable installing the lighting themselves or who want a professional touch to ensure a durable and beautiful installation, consider seeking the help of a professional landscape lighting installer.
How Evans Electric and Outdoor Lighting Can Help
When you need assistance near you to bring your landscape lighting ideas to reality, Evans Electric and Outdoor Lighting is a trusted partner. Owner-operator Tyler Evans, a third-generation electrician, prides himself on designing outdoor lighting projects that aren't just aesthetically pleasing but are also built to last.
Whether you're in need of dock lighting, or architectural lighting, or you're exploring the idea of customizing your own outdoor lighting, Evans Electric and Outdoor Lighting is ready to help. With a passion for enhancing the beauty of their client's homes and a commitment to customer satisfaction, they can provide reliable solutions tailored to your needs.
Conclusion
In summary, LED lights offer a lifespan unmatched in the industry. Their durability and longevity make them an excellent choice for landscaping your yard. With the right landscape lighting installer near you, like Evans Electric and Outdoor Lighting, you can ensure your LED lights are installed properly to maximize their lifespan, making your home shine brightly for years to come.