Light Your Yard for Spring: Get Your Outdoor Space Ready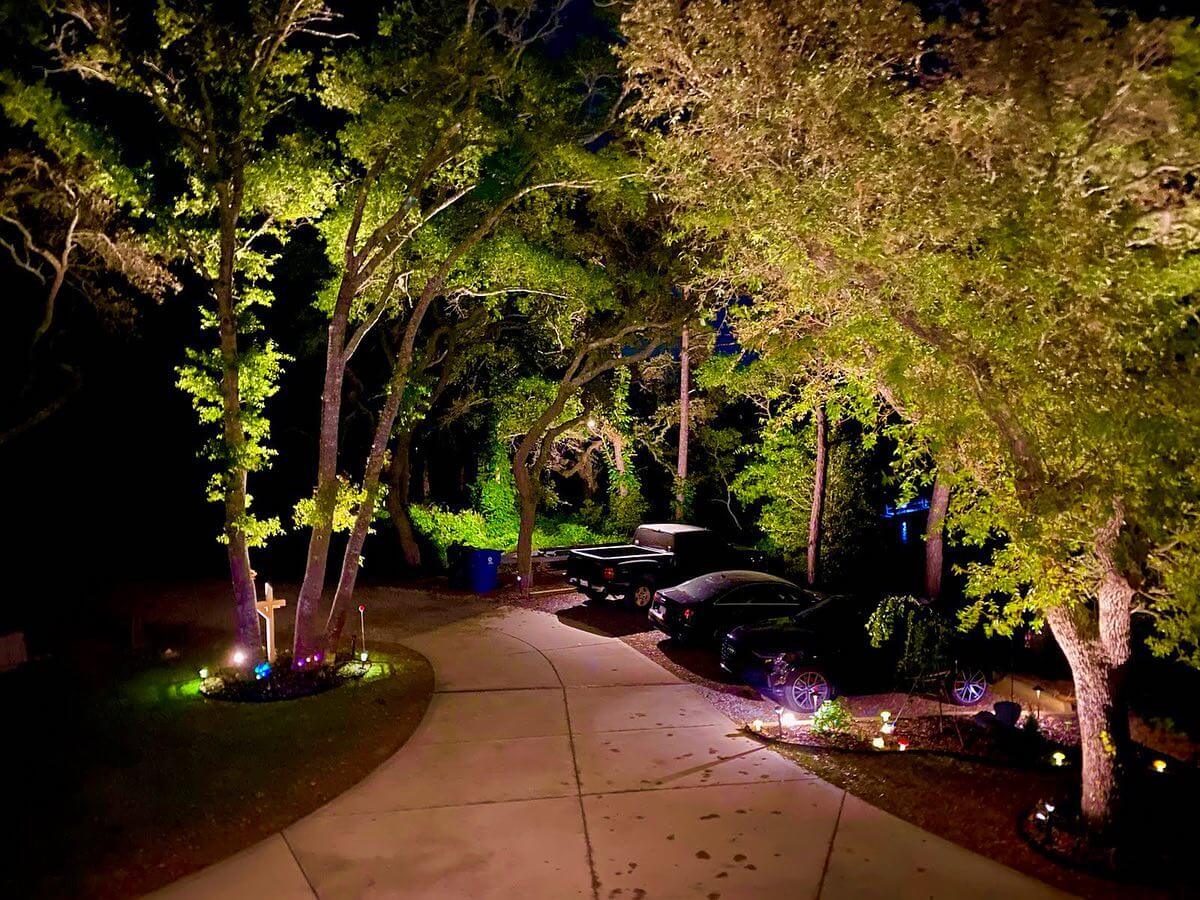 It's springtime and the perfect time to revamp your outdoor space. With longer days and warmer weather, there's no better time to invest in illuminating your yard.
Evans Electric and Outdoor Lighting bring creative and practical lighting solutions to brighten your outdoor space and create a stunning, inviting atmosphere. Let's explore the benefits of outdoor lighting and the various options available to make your yard shine this spring.
Why Invest in Outdoor Lighting?
Safety and Security
Outdoor lighting can improve the safety and security of your property. Illuminating dark corners and pathways deters potential intruders and reduces the risk of accidents, such as trips and falls. A well-lit home is 39% less likely to be burglarized than a dark one (Source: FBI).
Aesthetics and Ambience
Creative lighting designs can enhance the beauty of your yard, highlighting unique features and creating a warm and welcoming ambiance.
Increased Property Value
Investing in outdoor lighting can boost your property's value and curb appeal, making it more attractive to potential buyers.
Lighting Ideas to Transform Your Yard
Path Lighting
Guide your guests safely and stylishly with path lighting. Evans Electric and Outdoor Lighting offer a variety of designs to complement your landscape and create a welcoming atmosphere.
Accent Lighting
Highlight your yard's standout features, such as trees, sculptures, or water features, with strategically placed accent lights. Adding this element can add depth and intrigue to your outdoor space.
Deck and Patio Lighting
Make the most of your deck or patio by adding lights to enhance functionality and ambiance. Consider string lights, wall sconces, or even LED step lights for a modern touch.
Garden Lighting
Showcase your garden's beauty even after the sun goes down. Choose from solar-powered lights, spotlights, or uplights to create a stunning display.
The Evans Electric and Outdoor Lighting Added Value
Expert Consultation
Our team of experienced professionals will help you choose the perfect lighting solution for your yard based on your needs and preferences.
Quality Products
We offer a wide range of high-quality, energy-efficient lighting options, ensuring durability and performance.
Professional Installation
Our skilled technicians will ensure a seamless installation process, taking care of every detail to guarantee your satisfaction.
Spring into action with Evans Electric and Outdoor Lighting
Don't let your yard stay in the dark this spring. Illuminate your outdoor space with Evans Electric and Outdoor Lighting. Contact us today for a consultation, and let us help you create the yard of your dreams.