How Does Landscape Lighting Increase the Value of Your Home?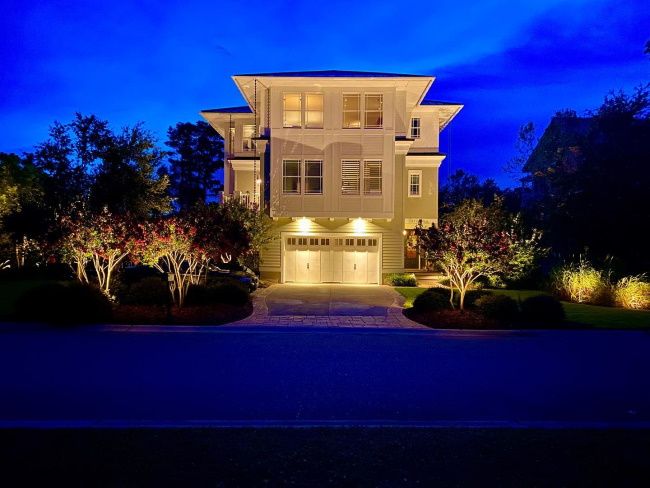 If you are thinking about selling your house soon, you may be wondering how it is possible to boost your home's value to ensure that you receive a good return on your investment. Or perhaps you recently purchased a new house and are searching for elements you can upgrade. An easy way to substantially increase the value of your home includes investing in landscape lighting.
Improve Curb Appeal
Creating an excellent first impression for guests or possible buyers may start even before they travel up the driveway. Are there any gorgeous trees on your property, or an intriguing architectural feature on your house that you'd love to highlight? Landscape lighting may be an efficient tool that showcases both your property and your home.
Add Security and Safety
Even though improving the aesthetic appeal of your home is important, one other advantage of landscape lighting is making your house as secure and safe as possible. Properly lit stairs and walkways and a well-lit driveway are crucial to help anyone arriving at your house navigate safely to the door. It may be useful to walk the property at night using a flashlight to ensure that you know where all potential problem spaces may be.
Besides safety issues, landscape lighting may also help with security. Criminals prefer dark spaces in which they may go unseen and will be less likely to approach or attempt to enter your home if the windows, doors, and home's perimeter are lit up.
Extend Possibilities of Outdoor Entertaining
If there are any outdoor living spaces like a patio, pool, fire pit, or outdoor kitchen, adding lighting to your landscape means you'll have the ability to enjoy those spaces with family and friends well into the night instead of just during the daytime. Anyone who is interested in purchasing your house will have the ability to imagine themselves entertaining family and friends in a comfortable and warm environment, ideal for creating memories. On the winter and fall nights when it gets darker earlier, exterior lighting becomes even more essential.
For more information on our custom outdoor lighting services contact Tyler Evans with Evans Electric and Outdoor Lighting today at (910) 368-6621.