Landscape Lighting Design Installation Services Oak island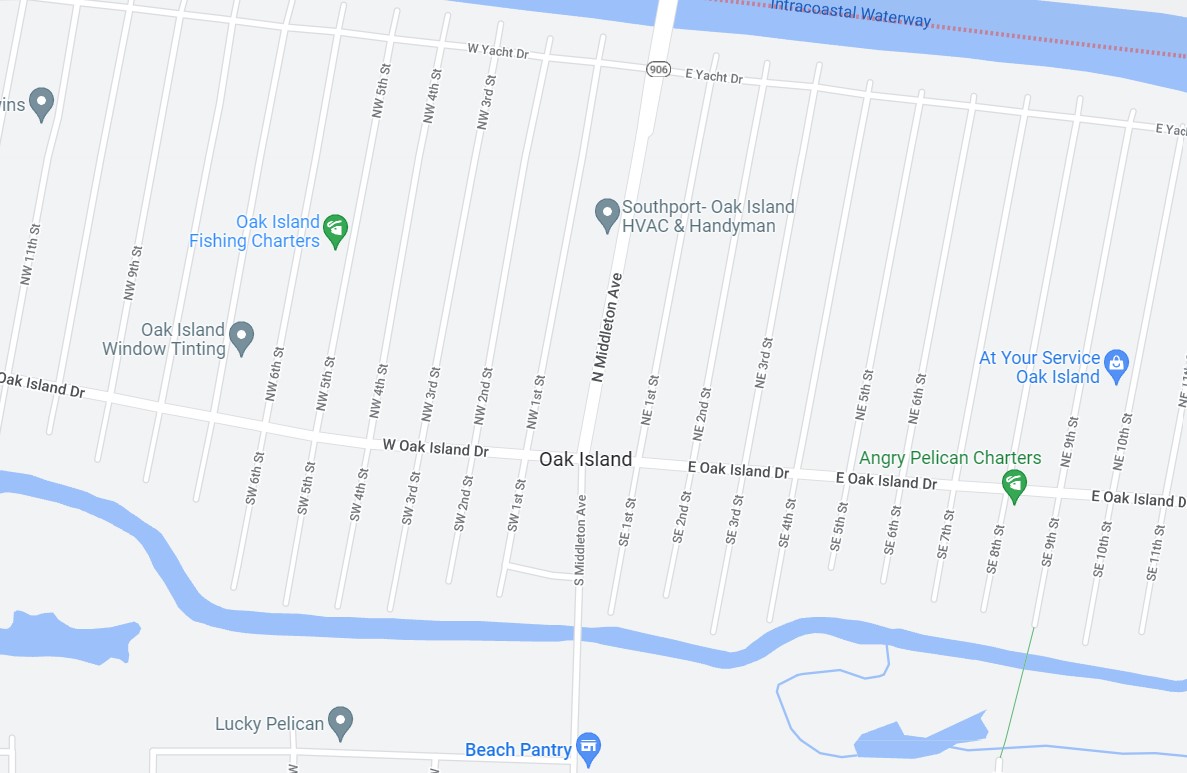 Evans Electric and Outdoor Lighting, we're committed to ensuring you have pleasurable outdoor experiences during the day and at night. We at Evans Electric and Outdoor Lighting know how important lighting is to create a home's ambiance and curb side appeal at night. Our landscape lighting installation in Oak Island is the most sought-after.
With our flawless landscape lighting installation services in Oak Island, we spotlight your home's exterior. We offer everything from spotlights to discreet décor design under landscape lighting design in Oak Island, NC. Moreover, our lights are weatherproof, reliable, and extremely effective, and a comprehensive warranty backs our landscape lighting installation in Oak Island.
"Light is the first element of design; without it, there is no color, form, or texture."
The landscape lighting designs we offer at Evans Electric and Outdoor Lighting incorporate style and creativity into every project. Our Lighting designs for landscapes and exteriors of homes draw attention to their connected elements. You can find them in the form of gazebos, patios, pathways, entrances, steps, gardens, and many more.
EASY PROCESS
We keep you informed throughout the entire process, from conception to landscape lighting installation.
PERSONALIZED SERVICES
To create your best lighting system, we act as your advocate during the design process.
DETAIL-ORIENTED SERVICES
Our landscape lighting design in Oak Island, NC, guarantees an attractive, durable, and quality installation.
Landscape Lighting Installation Services in Oak Island
Evans Electric and Outdoor Lighting is one of the most experienced landscape lighting companies in Southport, NC, and has been in the lighting business for over 3 generations.  You can entrust us with any project, regardless of how large or imaginative it may be.
A Perfect Landscape Lighting Design Is Our Specialty!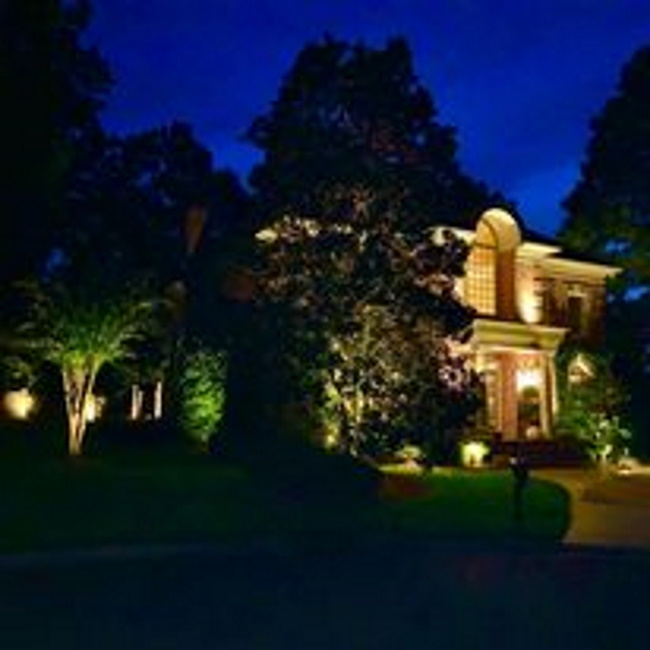 It is still common for outdoor lighting companies in Southport, NC, to follow the old-fashioned approach, emphasizing bright light over anything else. When considering the landscape lighting installation in Oak Island, we pay attention to the human eye's reaction to light.
Choosing professional landscape lighting installation in Oak Island is a matter of what you want. You may want to create a delicate ambiance around your home. Your property could be covered in the dark at night, which requires illumination. Consider displaying a water feature on your property with the perfect landscape lighting design in Oak Island, NC.
When LED lights are strategically installed where there is a need for them, there is a striking contrast between the light and shadows surrounding it. A "less is more" approach is a more cost-effective and efficient method of landscape lighting installation in Oak Island. We have a reputation for excellence in Southport, NC.
 Landscape Lighting Designs for your House
There are endless ways to combine outdoor lighting designs, such as voltage-controlled and line-voltage lights. It is often the purpose of landscape lighting that dictates the style of the lighting.  When it comes to creating a different kinds of lighting effects, there are a variety of lighting fixtures designs to choose from:
Spheres and orbs of light
Lights on strings
Strips of LEDs
Spotlights
Flood lights
Well lights
Path lights
Step lights
Add Curb Appeal to Your Home with Custom Landscape Lighting.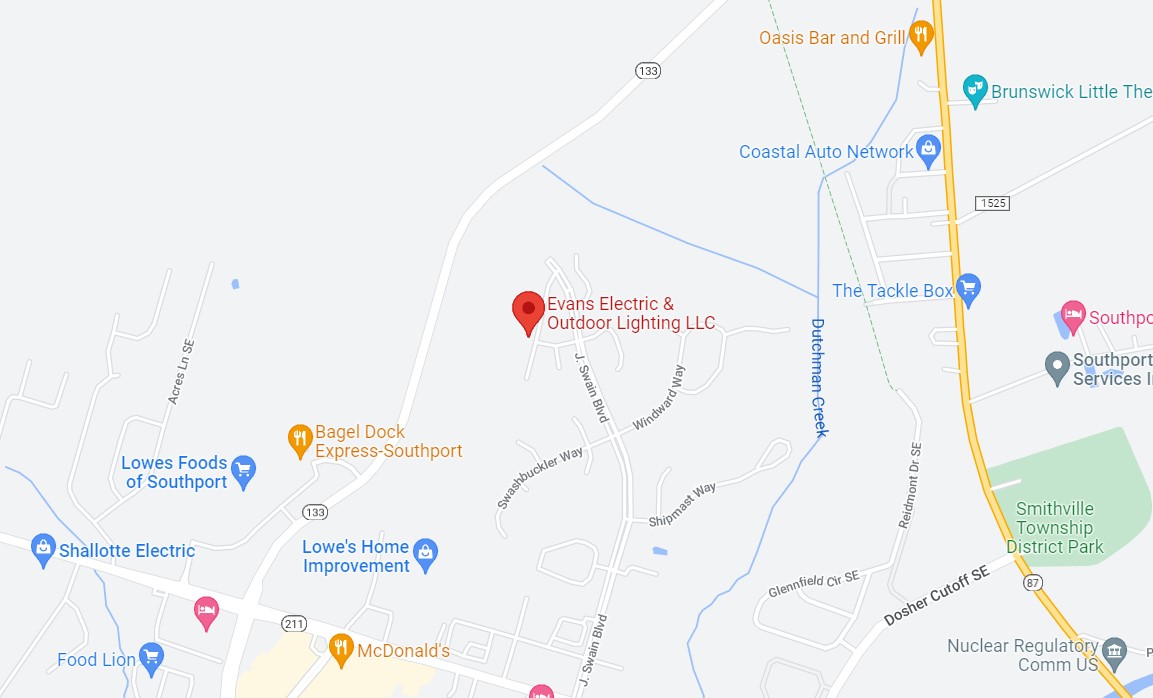 Installing custom landscape lighting designs that meet your needs is what we do. Light up your house's and garden's exterior with custom illumination that enhances their beauty.
The beauty and security of your property should never be compromised, regardless of the time of day. As a team with expertise in designing and creating breathtaking night-time lighting through LED technology, we are proud to be trusted by our clients in Southport, NC, as well as in increasing their curb appeal and security. Across Southport, we offer custom outdoor lighting designs and installations for residential and commercial properties.
The difference between electricians and us, or landscaping companies in Southport, NC, is that, unlike them, we specialize in designing, installing, and servicing outdoor lighting. Landscape lighting installation in Oak Island is one of our areas of expertise, and our customers are raving about our work due to our superior design and installation skills. We have served Southport homes and business owners for more than 3 generations.
COST-EFFECTIVE
landscape lighting that we design for outdoor spaces is not only beautiful but also cost-effective. They reduce lighting costs with energy-efficient solutions that last for a long time.
PROVIDES GREATER SECURITY
The added safety of an illuminated yard will keep your family and home safe. Protect your home from intruders with a safety-oriented landscape lighting design.
YOUR SPACE IS YOURS.
Whether day or night, lighting solutions can enhance your yard's most beloved features and make it warm and welcoming.
NO DARK EVENINGS
No matter what time of day or evening it is, you can enjoy your outdoor space.
It's Time to Refresh Your Home's Exterior!
You want to be an enthusiastic and secure homeowner, which is why Evans Electric and Outdoor Lighting is dedicated to helping you achieve that goal. With the right outdoor lighting design, you can add the perfect ambiance to your home and make it more usable at night.
The many landscape lighting design options may confuse you because many lighting designs are complex and unreliable. Enjoying your outdoor space anytime, even in the dimly lit hour, is always possible.
You value the extra security that lights can bring at night, and we understand that you want your home to be presented in the best light. Therefore, our outdoor lighting designs are high-performance, cost-effective, reliable, and durable for a lifetime of enjoyment.
To make your outdoor space sparkle, follow these steps:
Schedule a home demo for a free 48-hour period
We will professionally install the landscape lighting design on your property
Take a fresh look at your house
A well-designed and illuminated exterior can help you achieve many goals, including increasing value and making it more appealing. Upgrade your property with our landscape lighting installation in Oak Island.  So why not book a demo today and see what we can do for you? Call Now!