Landscape Lighting Contractor Southport NC
A well-designed outdoor lighting system is an excellent addition to any home or business and feels more welcoming, dramatic, and safe. We offer our services for outdoor lighting as a trusted and reliable landscape lighting contractor in Southport, NC.
Our specialty is landscape, garden, path, deck, and patio lighting, as well as energy-efficient LEDs that require no constant voltage and halogens for your home or business. Once we have listened to your needs and thoughts, we will create a landscape lighting plan for you.
Depending on your desires, we can integrate the following lighting techniques:
Effects of landscape lighting design
Uplighting and Cross lighting
Lighting for pathways and downlights
Lighting for silhouettes at the back
Shadowing Wall Washing
Mirror lighting
Safety Lighting for Highlights
Lighting for underwater areas
Choose us:
Expert Design
We strive to come up with a landscape lighting design per your desires.
Quality Material
You can be assured that all our products are warrantied.
Reliable Contractors
We are fully licensed and insured contractors, serving Southport, NC, for a long.
Outdoor Landscape Lighting Contractors Near Me
We are your ultimate Landscape Lighting Specialists in Southport, NC. There are many beautiful ideas for outdoor lighting that you can use to enhance the appearance of your outdoor living area at night. Balancing functionality and aesthetics to achieve the best outcome is very important for us; that's why you will receive an on-time and within-budget landscape lighting installation at your home. Our warm-white LED lighting in the landscape lighting design will last for years.
Best In Town Landscape Lighting Contractor in Southport, NC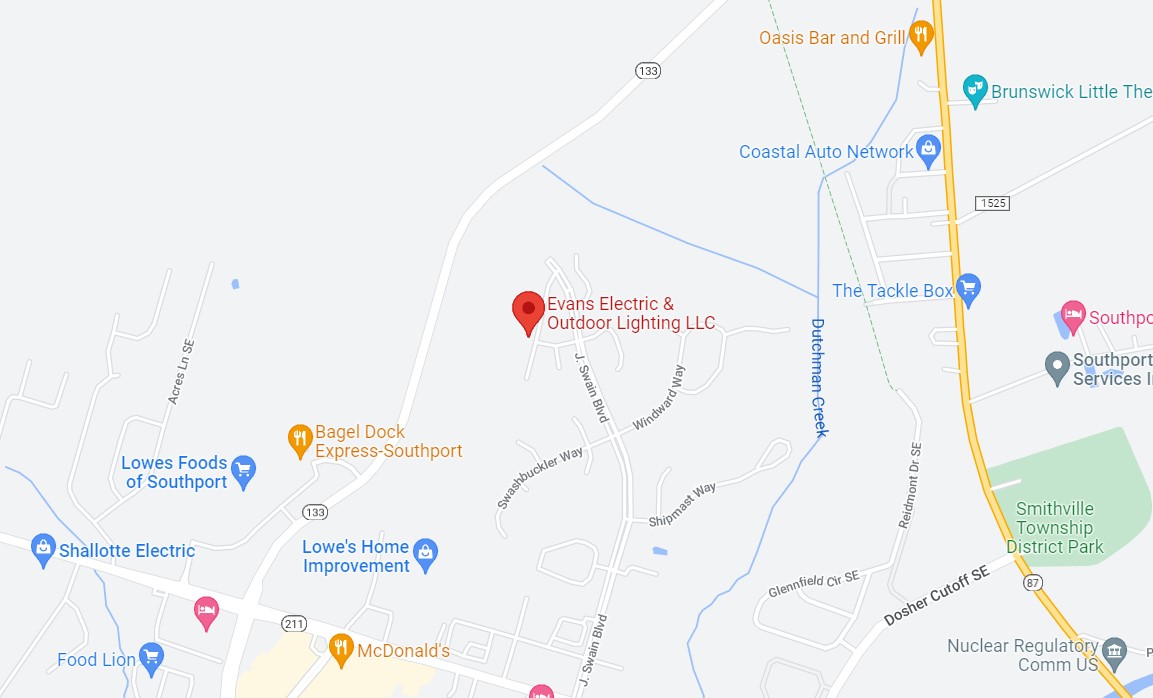 We have served customers in the landscaping industry for a very long time, and our gardeners and technicians understand the importance of lighting and how to enhance its charm and aesthetic effect.
Only a licensed landscape contractor can set up outdoor lighting professionally to enhance your home or office's curb appeal, provide outdoor lighting for evening enjoyment, and improve security.
Your yard determines the house value. Make sure your yard won't fall apart! Let us take care of your lawn. By keeping your yard in pristine condition, Landscape Contractor in Southport, NC, enhances the beauty of your home. Our landscaping services are designed to meet all your needs. As well as providing maintenance tips after our services, we want to ensure your yard looks great for a long time.
Keep your property in good shape even if you don't have time! The next time you see your property, you'll be astonished at what we can do for you regarding landscaping lighting design. We also offer commercial landscape design and installation in addition to residential assistance.
Providing quality landscaping lighting services to our customers is our mission! Call us whenever you need a highly skilled landscape contractor in the Southport, NC, area! We look forward to speaking with you.
Lighting For Pathways
The use of path lighting can drastically improve sidewalks, stepping stone paths, and driveways. Furthermore, you can allow your family, friends, and children to stroll the grounds safely after dusk and into the evening. Professionally installed path lighting from landscape lighting contractor Southport, NC, will create a warm, romantic atmosphere.
Lighting For Gardens
With garden lighting, you can enjoy your plants and flowers while strolling. Our Landscape Lighting is of higher quality and is of higher quality. LED path lights provide ambient lighting and safety on evening walks and enhance the beauty of landscape beds with gorgeous garden colors.
Landscape lighting contractor Southport NC can create a captivating landscape lighting installation based on your preferences, whether you want a formal garden or a few beds of decorative trees, flowerbeds, and blooms around your home.
Lighting designed for specifications
A reliable, durable on-site solution
Exceptional customer service
Technical support of the highest quality
Add Curb Appeal
Our custom outdoor lighting designs are of the highest quality. With our expert lighting designers, you can optimize lighting for every home and outdoor living space. In addition to adding curb appeal to your home and yard, professional outdoor lighting enhances the enjoyment of your outdoor spaces.
We'll design lighting for your home and office. We'll illuminate your property at night using wall wash, focal, and landscape lighting. Combined, it creates a stunning curb appeal.
Stunning Pathway Lighting
You can turn your exterior pathways, walkways, and driveway into illuminated areas that eliminate darkness.
The lighting of pathways and driveways enhances safety and security during dark hours. Your mind will be at ease knowing these areas are well-lit and beautiful at the same time if you properly illuminate each step and entry point, especially at any elevation change.
Landscape Lighting Maintenance
All we do is outdoor landscape lighting! Additionally, we provide outdoor lighting service, maintenance, and repair, so we're not only focused on design and installation but also on handling outdoor lighting service and care. Our goal is to ensure that your LED outdoor lighting system works properly, looks great, and provides you with a stunning landscape and home at night. We provide our clients with annual maintenance plans to ensure LED outdoor lighting looks and works its best daily.
Golf & Private Clubs
Golf and private clubs also benefit from our property lighting services. If you want your guests to stay on your property for as long as possible, you must ensure they have an enjoyable experience. Your grounds can impress them all day, but you must engage them once it gets dark. A beautifully designed lighting display will enhance their sense of warmth and ambiance.