Finding a Reliable "Electrician Near Me"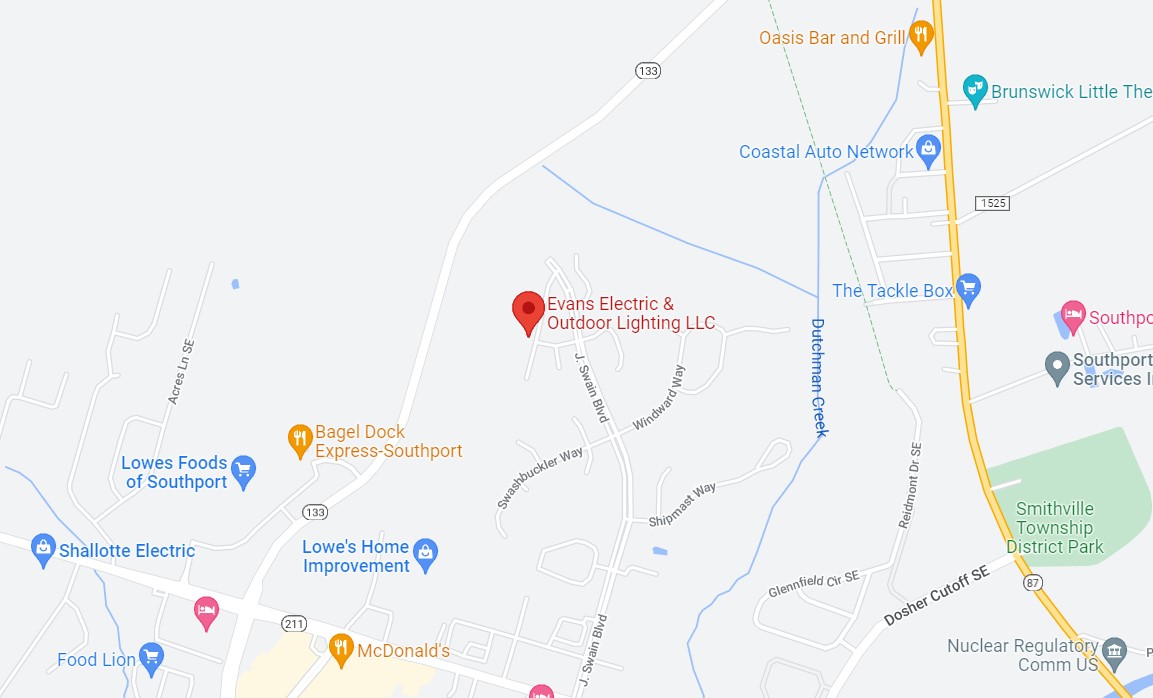 As a homeowner, you're likely to encounter some electrical issues. Whether it's a flickering light, a tripping circuit breaker, or a major installation, the need for a proficient electrician is inevitable. Finding a qualified, reliable "electrician near me" is the key to ensuring that your residential electrical work is addressed correctly and promptly. The real challenge, however, is in finding an electrician who not only delivers efficient service but also understands your unique needs, and can operate within your schedule and budget.
The good news is that locating a dependable electrician contractor in your area doesn't have to be a daunting task. The first step is knowing precisely what you need – understanding the nature of your residential electrical work. This clarity will guide you in finding the right specialist for the job.
Understanding the Significance of Residential Electrical Work
Residential electrical work isn't just about keeping the lights on; it's about creating a safe, comfortable, and efficient living environment. From basic electrical fittings to advanced home automation, your electrician contractor is a vital partner in transforming your house into a home.
A skilled electrician plays a pivotal role in maintaining the electrical integrity of your home. They can identify potential issues before they become costly repairs and ensure all installations are compliant with the latest electrical safety regulations. Moreover, their expertise in the latest technology advancements can enhance your home's functionality and value.
The Scope of Residential Electrical Work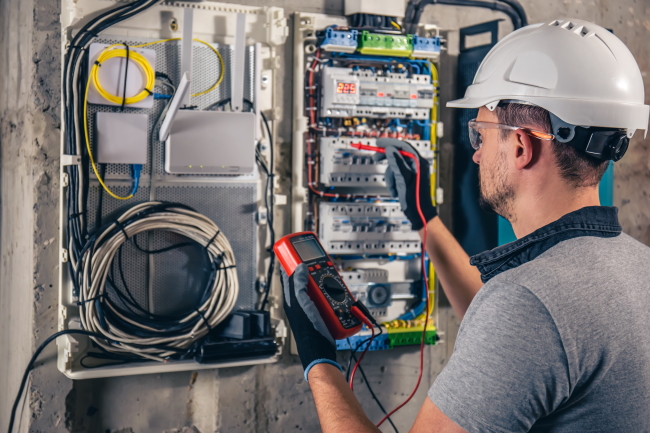 Residential electrical work covers a broad range of services, each requiring different levels of expertise and skill sets. Tasks can range from simple jobs such as replacing a faulty light switch, installing a new outlet, or setting up a ceiling fan, to more complex ones like rewiring an entire home or installing a home automation system.
Understanding the scope of your residential electrical work is critical when hiring an electrician. It ensures you engage the right professional, capable of delivering excellent results within your desired time frame. Moreover, it helps avoid the potential safety risks associated with incorrect electrical installations or repairs.
Choosing a Qualified Electrician Contractor
Now, how do you go about selecting a competent "electrician near me" for your residential electrical work? The key is in the selection of a skilled electrician contractor. But what exactly does this mean?
An electrician contractor is a professional or firm specializing in electrical work. They possess extensive training, experience, and certification to perform and oversee electrical installations, repairs, and maintenance tasks. When selecting an electrician contractor, it's essential to ensure they have the necessary qualifications and experience to handle your specific electrical needs.
Factors to Consider When Hiring an Electrician Contractor
When looking for a qualified electrical contractor, consider the following key factors:
Experience: Years of experience often equate to a wealth of practical knowledge and honed skills. Experienced electricians can handle a broad range of electrical problems and offer solutions tailored to your unique needs.
License and Insurance: A licensed electrician demonstrates compliance with state and local regulations, assuring their credibility. Insurance, on the other hand, ensures you're not held liable for any unexpected occurrences or accidents during the project.
Reviews and References: These offer insights into the electrician's work ethic, reliability, and customer satisfaction. Positive reviews and strong references are good indicators of a reputable professional.
Pricing: Get at least three different quotes for comparison. While price shouldn't be the sole determining factor, it helps to find an electrician offering quality services at a reasonable price.
The Importance of Hiring a Professional Electrician
Hiring a professional "electrician near me" for your residential electrical work comes with a myriad of benefits. A competent electrician contractor not only ensures the job is done correctly and safely but also saves you time and money in the long run.
Professional electricians are well-versed in safety standards and procedures, minimizing the risk of accidents during the project. They also provide valuable advice on energy-saving solutions and can troubleshoot potential issues, thereby preventing costly future repairs or replacements.
The Services Offered by an Electrician Contractor
When you think about the phrase "electrician near me," it's crucial to know what kind of services you can expect. A seasoned electrician contractor typically offers a variety of services, including but not limited to:
Electrical Installations: This includes the fitting of new electrical components, wiring for new constructions, and setting up of advanced systems like home automation or energy-efficient lighting.
Repairs and Maintenance: Whether it's a blown fuse, a faulty outlet, or an erratic circuit breaker, an experienced electrician contractor can troubleshoot and fix these issues effectively.
Inspections and Compliance: Electricians also conduct safety inspections and ensure that your home's electrical system complies with local building codes and regulations.
Energy Saving Consultations: They can provide advice on energy-efficient lighting solutions and electrical appliances, helping you save on your energy bills and reduce your carbon footprint.
When Do I Need an Electrician Contractor?
Understanding when to call an "electrician near me" is crucial for maintaining your home's electrical system's efficiency and safety. While some minor tasks like changing a light bulb or resetting a tripped circuit breaker can be handled personally, others require a professional's expertise.
Call an electrician contractor for your residential electrical work when you notice:
Frequent electrical surges
Overloading or frequently tripped circuit breakers
Flickering or dimming lights
Outdated or old wiring
The need for additional outlets or switches
Also, consider hiring a professional for any new construction or home renovation project that involves electrical work. They can ensure all installations meet safety codes and work efficiently in the long run.
Wrapping It Up
In conclusion, finding a reliable "electrician near me" for residential electrical work doesn't have to be a stressful task. By understanding your needs, considering key hiring factors, and prioritizing professionalism, you can find a competent electrical contractor who can efficiently address your electrical concerns. Remember, your home's electrical system is crucial not only for your convenience and comfort but also for your safety. So, make sure it's in the hands of a trusted professional.